Engineering | Construction Planning | Scheduling | Project Controls | Project Management | Forensic Planning
DEUL – Engineering & Construction
Large engineering and construction projects need careful planning and timely, on budget, execution.
They need a secure grasp of targets and goals, and they also need a deep and thorough understanding of the details of every aspect of the work to be done. This critical combination is what we bring to each and every project with which we're involved.
Not only do we deliver excellence in everything we do, but we keep a careful eye on the big picture too. Managing construction projects is part of our DNA. Planning a project is meticulous, as is monitoring and project control; accurate data and forecasting is an integral part a keeping multiple processes working together in order to achieve specific targets as well as long term goals.
We are always focused on better outcomes. Using key indicators within the project, we are alert to opportunities to improve processes and results, including saving time and money against original expectations – always without compromise in quality or safety.
As experienced independent consulting civil engineers we have expertise in many fields and specialise, in particular, in Engineering, Design Management, Temporary Works Design & Co-ordination, Project Planning, Project Management, Change Management, NEC3 Contracts and Forensic Planning.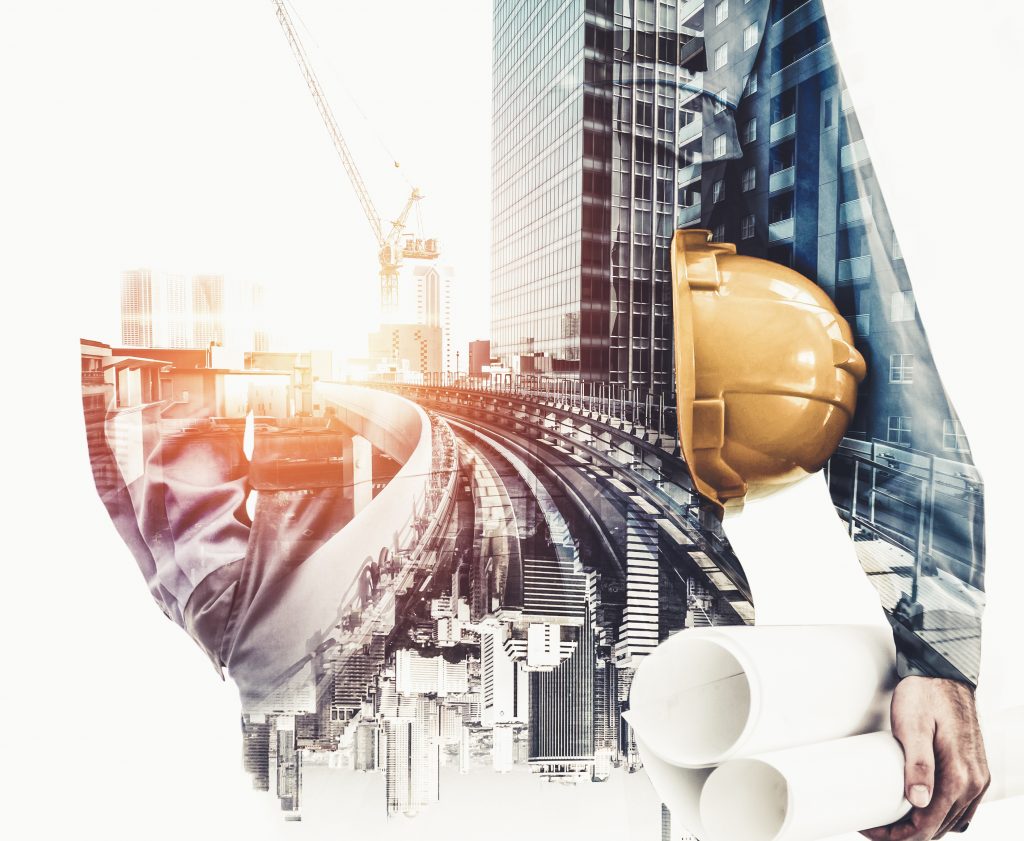 Excellence in
Engineering & Construction
Dharmesh is an excellent senior planner who has worked for me on a number of schemes. Very professional, experienced and conscientious. I cannot recommend Dharmesh highly enough and he has been a very good ambassador for GMH Planning.
Glenn Hide
NEC3/NEC4 Management Consultant
I have worked with Dharmesh on multiple projects and have always found him to always be a valued key member of the team. Dharmesh is a problem solver, proactive, and a great communicator which has helped us obtain multiple CL32 programme acceptances from the Client, and acceptances of various Compensation Event programmes. Dharmesh is also very knowledgeable and contractually and commercially aware. He's helped us solidify arguments against disputed Compensation Events from both an extension of time and contractual perspective, to ensure Client assessments are fair and reasonable and in line with the contract.
Aneesa Bawa
MRICS, Senior Quantity Surveyor at J. Murphy & Sons Limited
Dharmesh is a very competent, reliable and proactive planner who's attention to detail is second to none. He would fit well into any construction team, I cannot recommend him enough.
Kieran Eivers
EngTech, TMICE, Senior Planner at Skanska (HS2 Enabling Works).
I have known Dharmesh for a number of years and admire the professionalism, dedication, enthusiasm and hard work he puts into each project and planning of the works. I am looking forward to the next opportunity to work with Dharmesh again.
Oliver Chew
Project Manager at Geoffroy Osborne Ltd.
I have promoted Dharmesh to Lead Planner in the biggest Sub Lot on HS2 Phase 1 and that was the best choice for the team. Not only he is technically competent but also have a dedication to the job, always beyond what could be reasonably expected. I was glad to see him challenging himself and he is always open to more responsibilities. Management especially though his strong attention to detail reveals all his knowledge and excellence. His helpful attitude makes it clear that we can continue to take on new challenges and grow.
Mário Silva
Project Director at Mott MacDonald Limited
During my time working with Dharmesh he demonstrated a professional and dedicated attitude towards his role. In a challenging working environment, he always displayed dignity and focus on completing the required work. He will be a great asset and bring valuable knowledge and expertise to future roles that he undertakes. I wish him all the best for the future and hope to have the opportunity to work with him again.
Duncan Wardle
Planning Engineer / Project Controls at Mott MacDonald
Dharmesh has worked with us on the biggest sub lot on HS2's Phase 1 and has been instrumental in getting our programme and planning aligned. He is a fantastic planner, very hard working, diligent and proactive. It's been great working with you!
Cremona Makaginsar
Principal Engineer at Mott MacDonald
I have had the pleasure of working with Dharmesh for approximately 6 months, in which time I have been continuously impressed by his attitude to delivering excellence in everything he is tasked to do. Not only is Dharmesh an incredibly professional and competent planner, his attitude to delivery and problem solving is a testament to his work ethic. I hope and look forward to being able to work with Dharmesh in the future should the opportunity present itself.
Jonathan Storer
Graduate Project Manager - Mott MacDonald
Dharmesh is proactive and responsive to the project needs and has a good understanding of contracts and construction methodology.
Kevin Mullan
Delivery Manager at J Murphy & Sons Limited
Dharmesh worked on the same Crossrail project as me for approximately 18 months. On that project I managed all change and Dharmesh was a member of the planning team. Throughout our shared time there, I always found Dharmesh a keen, willing and very capable member of the team. He was professional and diligent in every task and always willing to help out.
He is an asset to any team.
Patrick Bowen
Commercial manager and quantity surveyor at Self Employed
Top man, very helpful with reviewing any change to assist with my role as QS
James Ashley
Managing Quantity Surveyor at J. Murphy & Sons Limited
I have had the pleasure of working with Dharmesh for the last 2 years on the M25 project. He is a competent, diligent and organised professional. Dharmesh has presented some great value engineering solutions for the temporary works he has designed for me during this period. He works well under pressure and always pays great attention to detail to ensure all aspects and angles have been covered in his design. I would have no hesitation in recommending him for any self-motivated role where effective accurate communications are key attributes for the role.
Waseem Sattar (CEng MICE)
Project Manager at Balfour Beatty plc
Dharmesh is an organised individual who can readily deliver complex items of Civil Engineering Projects. He can readily comprehend specifications and drawings and convert both to successfully lead teams, plan, manage and deliver complex aspects of Civil Engineering Projects.
Steve Hamer
CEM and Design Manager at Skanska
Having worked with Dharmesh on the M25 and on the M1 projects, I have known him for the past 5 years. During this period I have found him enthusiastic, hard working and a professionally dedicated individual. He has a strong work ethic and expects the same from his colleagues. He was trained in Continuous Improvement aspects of the project as a Lean Practitioner. Through his technical and management skills, he has not only managed the temporary works department with ease and outstanding performance, but has also implied continuous improvement rules to improve temporary works procedures and processes. I strongly recommend him as a section agent for his future project where I firmly believe his abilities and experience as Sub agent and would be the best blend contributing to the project success.
AbdulSalam Jafar
Senior Resident Engineer at Dorsch Qatar
Dharmesh has provided a great service to the structures team for the design and checking of temporary works on the project. He has been flexible and professional in his approach to work, meeting the demands of the team in times of pressure!
Stuart Cable
Stuart Cable Project Lead at Balfour Beatty plc